Dr. Swati Suradkar
Consultant Breast Surgeon
---
Dr. Swati Arun Suradkar is a well-known "Consultant Breast surgeon in Pune", practising in Pune, for the last 10 years. She completed her graduation [MBBS] from the prestigious B.J Medical College, Pune in 1999. She has completed her Post-graduation [DNB, General Surgery] from Ruby hall Clinic, Pune. She is trained in Breast Cancer Surgery at Tata Memorial Cancer Center, Mumbai. She passed MUHS Fellowship in Breast Surgery with distinction. She pursued her further training abroad, in "Advanced Oncoplastic Breast Cancer Surgery" at the reputed Guy's & St. Thomas Hospital, in London, UK, a worldwide renowned centre for Breast cancer management.
She is a member of the Association of Breast surgeons of India (ABSI), the Association of Surgeons of India (ASI), the Indian Medical Association (IMA), Pune Surgical Society.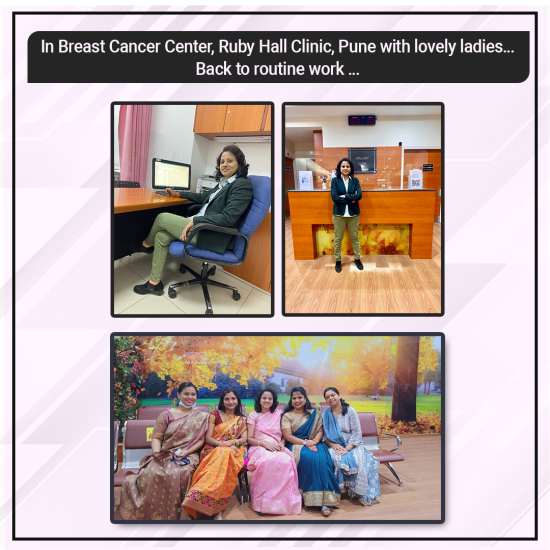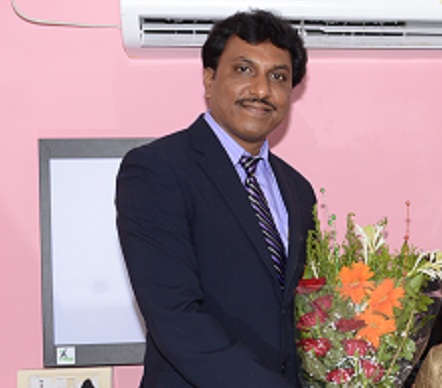 General Medicine Dr. Arun Suradkar
---
Dr. Arun Suradkar has a huge experience in the field of general medicine. He deals with the diagnosis and non surgical treatment of diseases of the internal organs. It includes a vast range of disorders affecting every part of the body. He has vast experience in dealing with all acute and chronic illness like Diabetic, hypertension, thyroid disorders, lung diseases , fever and general illness and many more. General Medicine is a base speciality and its assistance is sought by all super specialities. All acute and chronic illnesses are dealt with. He is practicing as a Consultant Physician since 2010. He is leading physician at well known institute Columbia-Asia Hospital Kharadi. He has exclusive experience working in ICU ( Critical Care Unit ) and has saved many lives.
Their clinical skills are supported by excellent laboratory and investigatory facilities. Commonly general public approach to a physician at first instance for any illness. So Family Physician, is the term given to a physician where patients gets a caring approach , appropriate treatments and guidence from the physician .
What Our Patient Says
We went for getting treatment of a tumor, Dr. Swati madam guided us in most ethical manner through the entire treatment. Madam was very soft spoken, excellent knowledge and responds to all our questions in detail, Surgery and post Surgery was handled very well. One of the best Doctor in Maharashtra. We are very thankful to madam for the entire treatment and surgery.
Good doctors,wonderful experience and mdm will give sufficient time for each patient 👍🙏
Ashwini S Gouler
2022-02-18
Dr Swati is really good at what she does. Satisfied with the lumpectomy treatment. Would recommend her for breast related issues.
Dr. Swati Suradkar
---
Address: Wellness clinic, Arham Tower, 3rd floor Above Alpha diagnostic centre, Near Eon hospital Pune- Nagar road, Bypass chowk Chandannagar, Kharadi Pune 411014
Phone: +91 7709018976
Working: Monday to Saturday 5 to 7 pm
Email: suradkarswati@gmail.com 
---
Ruby Hall Clinic : Station road, Ground floor, Breast Clinic, near sonography
Phone: +91 7709018976
Working Days/Hours: Monday to Saturday 11 to 1 pm
website: rubyhall.com
Dr. Arun Suradkar
---
Address: Wellness clinic, Arham Tower, 3rd floor Above Alpha diagnostic centre, Near Eon hospital Pune- Nagar road, Bypass chowk Chandannagar, Kharadi Pune 411014
Phone: +91 7263034880
Working: Monday to Saturday 2 to 4 pm
Email:  arunks3575@gmail.com
---
Manipal Hospital: 22, 2A, Mundhwa – Kharadi Rd, near Nyati Empire, Santipur, Thite Nagar, Kharadi, Pune, Maharashtra 411014
Phone: 0206 165 6666
Working Days/Hours: Monday to Saturday
website :manipalhospitals