Breast Surgeon in Pune - Dr. Swati Suradkar
---
MBBS, DNB Surgery,
Fellowship – Breast Surgery,
Trained at Tata Memorial Hospital, Mumbai
Dr. Swati Suradkar is a Consultant Breast Surgeon in Pune. Since 2011, she is working in the field of Breast Surgery. She completed her MBBS from B.J Medical College, Pune, in 1999. Later in 2007, she completed her Diploma of National Board (DNB) in General Surgery from Ruby Hall Clinic. Also, she has successfully completed her Clinical Research and Fellowship in Breast Cancer Treatment from Tata Memorial Cancer Centre, Mumbai.
Dr. Swati Suradkar is working as Consultant Breast Surgeon in Pune in collaboration with many hospitals like Nobel hospital, Sahyadri hospital, Columbia-Asia hospital and Ruby hall clinic Pune. She has a special interest in spreading awareness regarding Breast Cancer in society. She has conducted many free Breasts Check up Camps, Mammography Camps in association with Rotary Club. She also gives talks and lectures for the common public to create awareness about Breast Cancer. By her sincere and affectionate approach in dealing with breast cancer patients diagnosis and treatment, she has spread smiles on breast cancer patients.
Dr. Swati Suradkar is known as the best breast surgeon in Pune.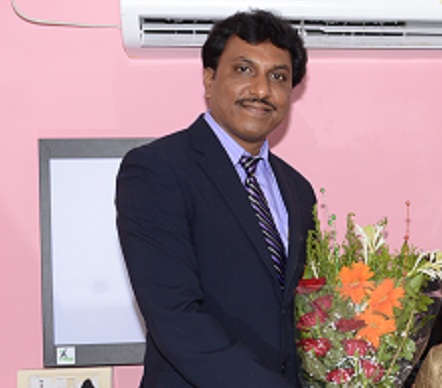 General Medicine Dr. Arun Suradkar
---
Dr. Arun Suradkar has a huge experience in the field of general medicine. He deals with the diagnosis and non surgical treatment of diseases of the internal organs. It includes a vast range of disorders affecting every part of the body. He has vast experience in dealing with all acute and chronic illness like Diabetic, hypertension, thyroid disorders, lung diseases , fever and general illness and many more. General Medicine is a base speciality and its assistance is sought by all super specialities. All acute and chronic illnesses are dealt with. He is practicing as a Consultant Physician since 2010. He is leading physician at well known institute Columbia-Asia Hospital Kharadi. He has exclusive experience working in ICU ( Critical Care Unit ) and has saved many lives.
Their clinical skills are supported by excellent laboratory and investigatory facilities. Commonly general public approach to a physician at first instance for any illness. So Family Physician, is the term given to a physician where patients gets a caring approach , appropriate treatments and guidence from the physician .
Fellowship – Breast Surgery,
What Our Patient Says
sanghamitra waghwase
2021-12-20
Abhimanyu Gautam
2021-12-14
SUVARNA DAREKAR
2021-12-11
Dr Swati is truly a gem.😃 She helped me in my treatment and answered all my questions very patiently. A soft spoken and a humble person. Thank you Dr.Swati.😊
shrikant admuthe
2021-12-04
Sandeep Kushwah
2021-09-21